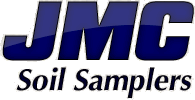 JMC Soil Samplers
1992 Hunter Avenue, Newton, 50208, Iowa, United States
Phone: 641-792-8285
Fax: 641-792-1361
Email: jmcsoil@jmcsoil.com
---
URL: http://www.jmcsoil.com/PETG-Copolyester-Liners-with-Vinyl-Caps-orderby_0-p-1-c-332.html
---
PETG Copolyester Liners with Vinyl Caps
The clear plastic liners we sell are extruded from PETG Copolyester 6763. This plastic is a clear, amorphous polymer called polyethelene terephthalate glycol. In countless applications our liners have proven to be a stable, reliable, short-term storage medium for samples containing hydrocarbons and other commonly encountered soil contaminants.
We sell liners in "sets". Each set contains:
15 PETG Colpolyester liners
15 Red vinyl caps
15 Black vinyl caps
To save you money, sets of liners can be purchased in bulk.
See product descriptions for details.
---
SKU
Product
Our price
SKU1027
PN153 Set of 15, PETG 36 inch Liners w/ Caps
US$

65.45

SKU20006
PN154 Set of 15, PETG 48 inch Liners w/ Caps
US$

68.90

SKU16456
PN434 Core Retainer Tool
US$

232.07