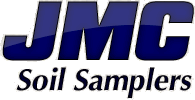 JMC Soil Samplers
1992 Hunter Avenue, Newton, 50208, Iowa, United States
Phone: 641-792-8285
Fax: 641-792-1361
Email: jmcsoil@jmcsoil.com
---
URL: http://www.jmcsoil.com/PN434-Core-Retainer-Tool-p-16456.html
---
PN434 Core Retainer Tool
---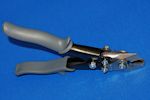 ---
Description
---
The Quick Solution to Sampling Sludge and Sand.
Stop losing non cohesive samples down the hole when trying to extract them from the ground. The JMC Core Retainer Tool quickly converts one end of your replaceable liner into core retainer. As you can see from the photos, it is a simple matter to punch as many "fingers" as you need to hold the sample inside the liner as you pull the sample out of the ground. The tool is as simple to use as a paper punch. Provided you don't lose it, it should last for years.
Works with any size plastic liner.
Minimizes effort needed to extract non-cohesive samples.
Fast and easy to use.
Compatible with all items listed below in "Related Products".
Here's how the JMC Core Retainer Tool works:
A: JMC Core Retainer modifying a plastic liner.

B: Plastic liner after first punch completed.

&nbsp
&nbsp
&nbsp
C: End view of completed modification. Fingers punched by JMC Core Retainer Tool will allow sample to fill liner easily but will help prevent sample from falling out of the liner during sampler extraction.
&nbsp